electric rotary joints
Nous propose a wide range of electric rotary joints. Both have got a through-bore, allowing the combination of electrophysiology and additional techniques such as calcium imaging, optogenetics, drug self-administration, on freely-moving animals. Our electric rotary joints are embedded with our motorized movement compensator, which compensates both the rotative movements of the animal and the weight of the cables, fibers, tubes.
PUBLICATIONS
http://www.nature.com/nature/journa…
http://www.nature.com/npp/journal/v…
SCIENTIFIC PARTNERS
OPTOPATH : http://optopath.equipex.u-bordeaux….
OUR PARTNER OPTOPATH PROPOSES TRAINING SESSIONS
Optogenetics combined with intravenous drug self-administration
Intravenous drug self-administration
+ Accessories to synchronize ephy recording and optogenetic stimulation
BananaBox (in order to synchronize IMETRONIC events with ephy recording systems such as PLEXON, INTAN, BLACKROCK, NEURALYNX etc…)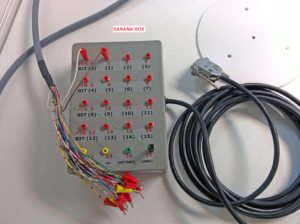 SyncToTTL (in order to synchronize IMETRONIC and/or external events with ephy recording systems such as PLEXON, INTAN, BLACKROCK, NEURALYNX etc…)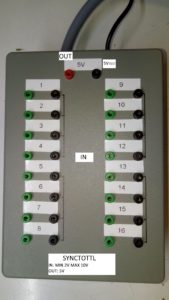 TTLpulseMS (in order to activate a laser/LED according to the behavior of the animal in a closed-loop manner, thanks to our POLY software. As it triggers TTL puses, it may be used to sign behavioral events to ephy recording systems in combination to the activation of optogenetic stimulation. Our TTLpulseMS, as our other accessories has got a generic functioning, so that it may be used with any external systems, such as PLEXON, DORIC, CNI Lasers, PRIZMATIX etc…)